Interview with Peabody Award-Winning filmmaker Garland McLaurin @popswebseries @StorycastDocs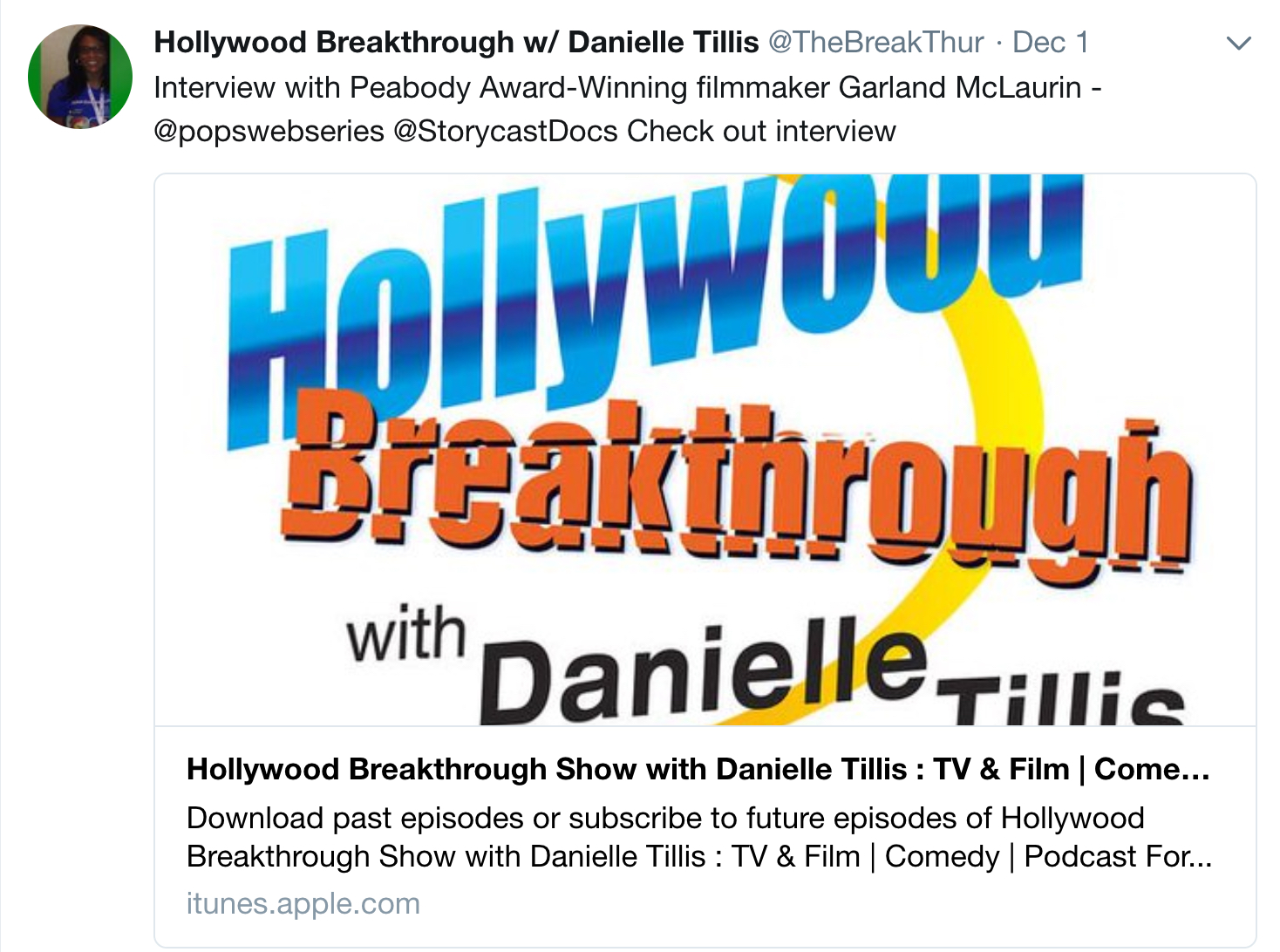 Hollywood Breakthrough Show with Danielle Tillis : TV & Film | Comedy | Podcast For Entertainment
(Click here to listen to interviews). Check out HBS 034 to hear Garland's interview about Pop's.
This podcast main purpose is to serve up positive information. Join us at Hollywood Breakthrough Show, as we interview some of the most talented people in the business, which names you may, or may not know! But you have seen their work! Whether they're well- established veterans of the business, or current up and comers, these are the people who are making a living in Hollywood. Screenwriters, directors, producers and entertainment industry professionals share inside perspective on writing, filmmaking, breaking into Hollywood and navigating SHOW BUSINESS, along with stories of their journey to success!

HELP SPREAD THE WORD PLEASE! SCREENWRITERS, DIRECTORS, AUTHORS, we would love to help spread the word about your Film, Book, Crowdfunding, etc., Contact us! (EMAIL: Info@hollywoodbreakthrough.com )

See Videos of all interviews at Hollywood Breakthrough Show Please subscribe in iTunes and write us a review!
Follow us: Social Media Sites | Twitter @TheBreakThur| Facebook: facebook.com/
HollywoodBreakthroughPodcast Subscribe! Or, Please contact us for Interviews or Sponsorship of an episode!
Hollywood Breakthrough Show Website (EMAIL: Info@hollywoodbreakthrough.com )
View Apps Sponsor: : Hollywood Hero Agent Fenix Hill Pro & Scottie The Baby Dino Check Out at App Store for FREE.